Philip Lee
Phil started Lee Health Insurance Services in 1990. The agency provides a high level of service to employers, individuals, families and seniors who over the years have saved millions in health care dollars by finding affordable health insurance. Phil uses his extensive knowledge of the insurance industry to give each one of his clients the best possible advice and solutions.
Phil has a BA in Economics from Cornell University and an MBA in Finance from UC Berkeley Haas Business School. After many years of marketing at Citibank, Del Monte and NatWest he founded Lee Health Insurance Services, which has become a leading producer for top insurance carriers Anthem Blue Cross, Blue Shield of CA, Health Net and Kaiser.
Phil is an active member of the National Association of Health Underwriters (NAHU), the California Association of Health Underwriters (CAHU) and is a board member of its local chapter, the Golden Gate Association of Health Underwriters. He volunteers for charities as well as at his son's school. He is an avid photographer who has exhibited his work. He enjoys golf, cycling, movies and travel. Phil can be reached at 925-284-2000 or email to [email protected].
Christine Lee
Chris specializes in small business insurance plans and employee benefits. Prior to joining Lee Health Insurance Services in 2005 Chris was a Vice President at Bank of America Leasing specializing in contract negotiation, administration and equipment sales.
Chris has a BA in English Literature from Catholic University of America in Washington, D.C. She has served on various non-profit boards including a performing arts organization, an education foundation and a private independent school. Her interests include travel, music, reading, gardening, and kayaking. Chris can be reached at 925-284-2000 or by email, [email protected].
Lee Health Insurance Services
We are a family-owned and run insurance agency. We have been in business since 1990, and have been providing free, instant online rate quotes since 1997, the first insurance agency to do so. As independent brokers and agents, we represent many insurance companies. We provide you with unbiased, objective advice. We help you make practical, informed decisions about your insurance needs. We give helpful, caring, friendly, ongoing service to support you, your family and your employees.
We are experts in: Employee Benefits, Group Health insurance plans, Individual and Family Health Insurance plans, Covered California Health Benefit Exchange plans, California SHOP or Small Business Exchange plans, San Francisco Health Care Security Ordinance (SF HCSO); Medical Plans including PPO, HMO, HSA, HRA, Self-Funded Plans, Dental, Vision, Life, Disability, and Long Term Care Insurance. Our affiliates offer Workers Compensation, Commercial Insurance and administrative services including Payroll, Cobra Administration, 401K plans, Cafeteria Plans and Human Resources support.
We serve clients throughout California and other western states from these locations: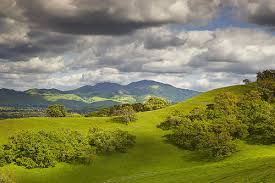 935 Moraga Rd., Ste. 240
Lafayette, CA 94549
925-284-2000
1555 Botelho Dr., Ste. 428
Walnut Creek, CA 94596
925-284-7888
Our toll-free number is: 800-286-7445
Our general email address is: [email protected].
CA License: #0795681
NV License: #171566
CO License: #282625
TX License: #1761905